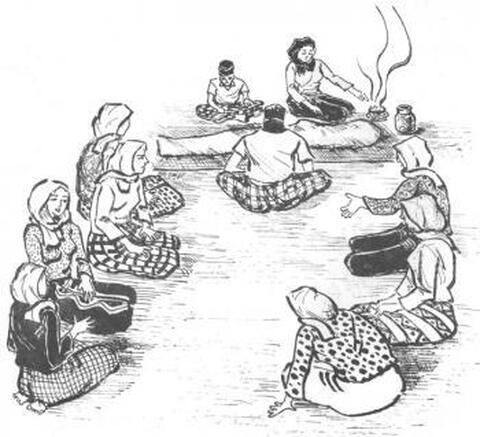 A1: Sipirang bongira nadikandean beke to tomate inde' Duri?
B1: Iana tomatua sisangpulo kasera bonginna. Iara ke pea, sikasera bonginna.
A2: Digeretan tooraka manuk?
B2: Ia ke pitung bongimi digeretan toomi manuk, angge patangpulo mesa bonginna. Disanga to mangpitu. Sipentallun mangpitu namane' ra'pah ke nadete'mi patangpulo mesa bonginna. Ia ke patangpulomi mesa bonginna digeretan toomi manuk. Disanga mangpalao.
A3: Budaraka tau ratu ke sangpulo kaserai bonginna?
B3: Buda. Sanga ratu ngkande beke iarika tedong.
A4: Piranra nadigere' to beke?
B4: Ia nadete'mi allona digere'mi to beke. Makale'na, naden tedong, digere' toomi.