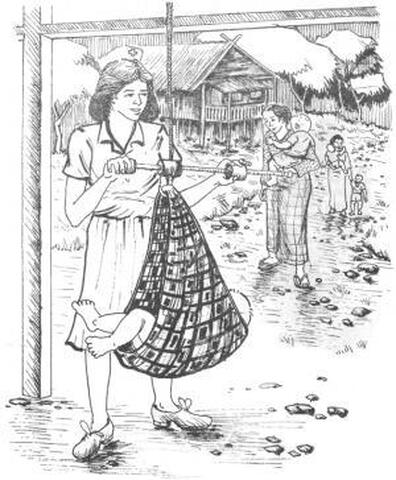 A1: Umbora dipangngujui?
B1: Malena' mpangpetimbanganni tee pea.
A2: Malagah-lagah unaraka tuu pea?
B2: Malagah-lagah una ia.
A3: Pirara timbanganna tuu pea?
B3: Te'da kuissenni kua pira timbanganna tee pea. Lima kilo kapang.
A4: Sipempiranra to suster ratu mangtimbang lan sangbulanna?
B4: Pempissenra sangbulan.
A5: Apara sakinna to pea inde'?
B5: Biasa mapa'dik ba'tangna. Budami rupanna sakinna.