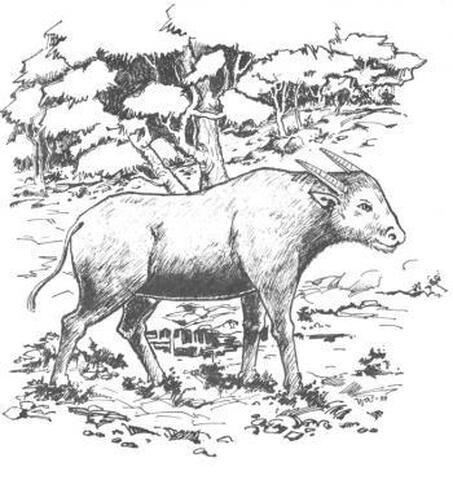 A1: Budaraka tedong malillin inde'?
B1: Ie', buda jio buntu Latimojong, apa malaira.
A2: Matumbara ke dijokkoi?
B2: Dipaula'i asu.
A3: Matumbara ke dibunoi?
B3: Iana dibuno, didokei ia'rika dibaka'i.
A4: Apara dikabua' doke?
B4: Ia to dikabua' doke kajaoh ia'rika bassi. Dipetarannii cappa'na ke ngkabua' doke.
A5: Indara macca ngkabua' doke?
B5: Buda tau macca ngkabua' doke ntee mai.
A6: Matumbara joo tedong malillin?
B6: Susi to beke apa malotong ngasan bulunna pada bang to bai.
A7: Susiraka to tanduk tedong to tandukkuna?
B7: Te'da. Ia to tanduk tedong malillin tuo lako boko'na na gaja taran, apa ia to tanduk tedong tuo lako sa'dena na te'da namataran gaja.
A8: Ciapari namataran tandukkuna to tedong malillin?
B8: Ia ade'na namataran to tanduk tedong malillin, sanga tuli nasangehhi jio batang kaju.