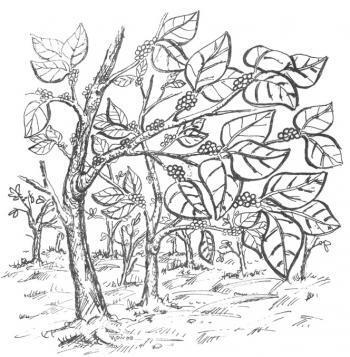 Bahasa Duri

Pangbara'bah kawa

A1: Apara jamanta'?
B1: Mangbara'bah kawana' jio Pasui.
A2: Pirara belana bara'bahta' jio mai kampong Pasui?
B2: Ke kutassere'i, lima kilo jio mai Pasui.
A3: Pirara hetto joo bara'bah ntuu joo?
B3: La'bi patangpulo hetto.
A4: Inda unamora mpunnai joo bara'bah?
B4: Ia to pakkampong jio Liangbai sola Maanak.
A5: Mpunnai ngasanraka bara'bah kawa to tau jio?
B5: Den to den, den too to te'da.
A6: Sipira luahna bara'bahna to mesa' bola?
B6: Den to mesa' hetto, den to dua hetto, den too to sitangnga hettora.
A7: Kembuamoraka joo kawa to ditanan?
B7: Kembuamo pira'.

 

     

English

Raising Coffee

A1: What do you do for a living?
B1: I raise coffee at Pasui.
A2: How far is your coffee grove from the village of Pasui?
B2: I would estimate that it is five kilometres from Pasui.
A3: How many hectares of coffee groves are there?
B3: Over forty hectares.
A4: Who owns groves there?
B4: People from Liangbai and Maanak.
A5: Does everyone there have a grove?
B5: Some do, some don't.
A6: How big would the garden of one family be?
B6:Some are one hectare, some are two hectares, and also some are half a hectare.
A7: Is the coffee which has been planted brearing fruit already?
B7: Some of it has borne fruit.