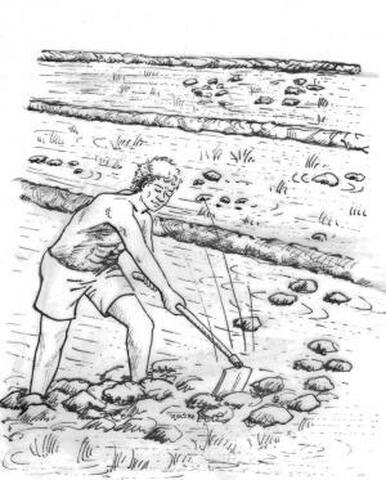 A1: Apara tuu tabawa?
B1: Disanga tengko.
A2: Diapara tuu tengko?
B2: Dipake ke manengko umaki'.
A3: Ciapari naditengko to uma?
B3: Dikua namarawa ke mantanan pareki', na maloppok too to pare tuo.
A4: Matumbara ke manengkoki'?
B4: Iake manengkoki' mpakeki' tedong, ia joo tedong iamo mangrui' tengko.
A5: Sipirara tedong dipake ke manengkoi to tau?
B5: Ia to inde' Duri simesa'ra tedong dipake, apa ia to to-Endekan sola to to-Bugi' sidua tedong dipake.
A6: Sipirara tau ke manengkoki'?
B6: Ia to to-Duri sidua tau ke manengkoi, mesa' tau mangrui' tedong, mesa' mangtakke tengko.