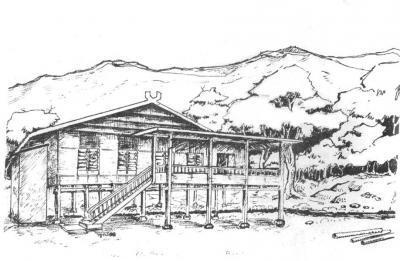 Bahasa Duri

Salassa'

A1: Apara napugauk ambe'na Juhani?
B1: Mangkaloh-kalohhi.
A2: Apara napake mangkaloh-kaloh?
B2: Pekalira napake sanga te'da sikupang.
A3: Ciapari nate'da sikupang?
B3: Naannai Patahangi.
A4: Umbo nanii nnannai?
B4: Te'da kuissenni.  Ba'tu umbori ia ntuu mati' naanna.
A5: Ciapari nangkabua' kaloh-kaloh ambe'na Juhani?
B5: La napado'i pipa wai.
A6: Ciapari napasangngii pipa wai?
B6: La naola wai endek de' salassa'.
A7: Apara to disanga salassa'?
B7: Ia to disanga salassa', bola puang tonna anu'. Wa'ding endek de' to tau assalan mala'bihhi.
A8: Mangkamiraka napasangngi palapong bolana ambe'na Juhani?
B8: Mangkami. Macarakka'mi lan bola.

     

English

A Palace

A1: What is Juhani's father doing?
B1: He's making a ditch.
A2: What is he using to make the ditch?
B2: He's using a digging bar because we don't have a shovel.
A3: Why don't you have a showel?
B3: Patahangi put it away.
A4: Where did he put it away?
B4: I don't know, maybe just somewhere around here.
A5: Why is Juhani's father making a ditch?
B5: He's going to put in a water pipe.
A6: Why is he installing a water pipe?
B6: So that water can be pumped up to the 'palace'.
A7: What's that you called a 'palace'?
B7: A 'palace' is a king's house of former times. A person could enter if he was of noble character.
A8: Has Juhani's father finished installing the ceiling on his house?
B8: Yes, it's already cool in the house.