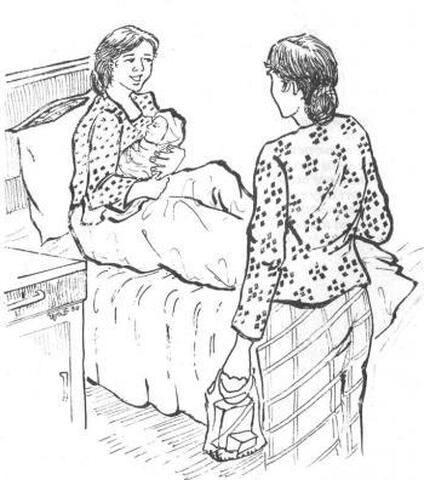 A1: Jajimiraka adinna Rusna pubongi'?
B1: Ie', jajimi adinna nena' subu tatte' a'pa'.
A2: Indara nasolan mamana Rusna tonna keanak?
B2: Te'da tau nasolan tonna keanak, anggennara muanena, biasa meman to to-Duri simesa-mesari ke keanakki.
A3: Te'daraka namale lako ruma saki' to tau ke keanakki?
B3: Makurang sanga mabela to ruma saki'. Apa den too to tau male lako ruma saki' ke masuli'i keanak. Iana den keba'tang unapa biasaki' male lako ruma saki' mangparessa.
A4: Iana jaji to pea budaraka tau nnollongngii?
B4: Ie', biasa buda.
A5: Apa nabawa ke ratui nnollongngii to pea?
B5: Buda rupanna, ke la baju, ke la sabun ke madoangngi mbawa apa-apa.
A6: Biasaraka digeretan beke to pea ke mane' jajii?
B6: Iana den doi', nnalli beke nadigere', ditambai to tau nadikande sola. Iamo disanga mangpadali', ke te'dapi naliwa' sangminggu umuru'na.