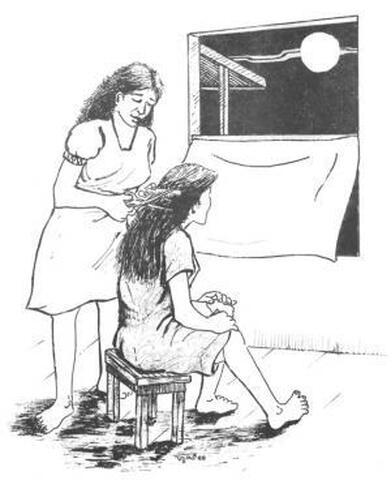 A1: Penpiranmira to bulan too?
B1: Pessangpulo a'pa'mi to bulan.
A2: Tatte' pirara namamula ollong to bulan ke pessangpulo a'pa'i?
B2: Liwa' ci'di' tatte' annan.
A3: Apara napugauk to tau ke sampei to bulan?
B3: Ia to baine biasa natampakki beluakkana, dikua ade'na naloboran ia'rika namalabung beluakkana. Ia to pangbara'bah biasa mantanan kaluku dikua ade'na namasampean buanna.