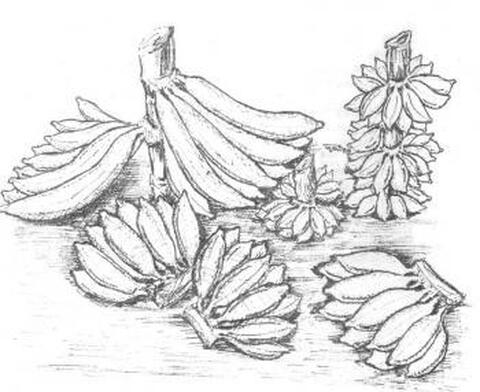 A1: Mangngapariki' mamana Rusna?
B1: Mannasuna' sola mangpejo-pejo utan rara'na'.
A2: Apara pale' tapugauk nena'?
B2: Massanggara' puntina'.
A3: Punti apara biasa disanggara'?
B3: Punti panasa, punti manurun, na punti tanduk.
A4: Susiraka rupanna to punti manurun na punti tanduk?
B4: Te'da. Ia to punti manurun bondi' ia, apa gaja kassing disanggara' ke makale'i, sanga pejampi mah te'dapi apa dikande.
A5: Laenraka kandena to punti manurun na punti tanduk?
B5: Silaenan kandena. Sanga ia to punti manurun macukka-cukka iake matasak gajai. Ia to punti tanduk macanning ia, namaki'ding too.