You are here
Fruits (25)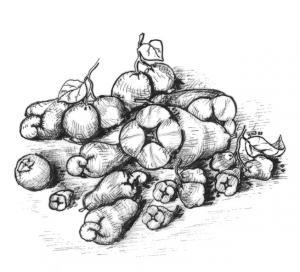 English
Bahasa Duri

Fruits

A1: Are there many fruit trees here? 

B1: Yes, there are. 

A2: What kinds of fruit trees? 

B2: There are mangos, citrus fruits, jambu, jackfruit, sweep sop, pineapple, bananas, salak and papayas. 

A3: Can I buy mangos now? 

B3: No, because the trees aren't bearing fruit yet. 

A4: When will they start bearing fruit? 

B4: Maybe it'll be another month before the mango trees start bearing. 

A5: So, we still have to wait a while? 

B5: Yes. 

Bua kaju

A1: Budaraka rupanna to bua kaju ntee mai?

B1: Gaja buda ia.

A2: Bua kaju apa unamora ia? 

B2: Den pao, lemo, jambu, panasa, sarekaja, pondan, punti, sala' sola bandiki'.

A3: Wa'dingraka ke nnallina' pao tee too?

B3: Te'da, sanga te'dapa nakembua.

A4: Piranpi nakembua?

B4: Mbai sangbulanpi nakembua omo to pao.

A5: La ditajanpa pale'.

B5: Ie'.