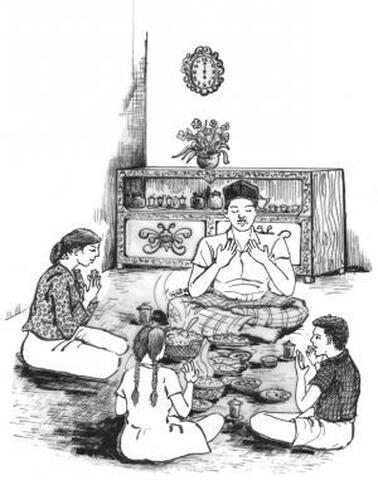 A1: Bulan pirara to bulan puasa?
B1: Ia to bulan puasa, bulan kasera. Ia to tosallang nasangai bulan Ramadan.
A2: Bulan pirara tee taun namentama to bulan puasa?
B2: Bulan a'pa' tanggala' duangpulo kasera.
A3: Mangpuasa ngasanraka to tosallang?
B3: Den to mangpuasa, den too to te'da.
A4: Ciapari naden to te'da namangpuasa?
B4: Ia to te'da namangpuasa, ia to pea biccu', iarika ia to tomatua gajamo, iarika ia to masaki na tangnakulle puasa.
A5: Sipirang jangra to tau puasa?
B5: Biasanna ia to tau puasa, kumande subuh ke tatte' sitangngana lima na buka ke tatte' annan.