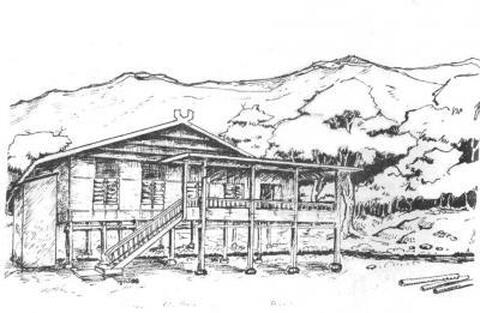 A1: Denmoraka naden tamale tama Panyura'?
B1: Ie', penduanmo'.
A2: Piranra tacappa' male tama Panyura'?
B2: Ia tonna bulan dua tanggala' duangpulo annan.
A3: Mangngapariki' male tama?
B3: Malena' ngkita bola lo'bang.
A4: Ciapari nalo'bang joo bola?
B4: Ta'dei puangna, sanga torro jiongri Pinrang.
A5: Makassingraka joo bola?
B5: Makassing na matonggo, pa masussa to wai.
A6: Ia ke nnalliki' tangki wai, te'damo namasussa to wai ke uranni.
B6: Umbora kunii nnalli?
A7: Te'da kita' kuissenni, mbai den jao Juppandang.
B7: Masuli'raka joo tangki?
A8: Masuli' kita'na, pa makacca' dipake mangpulo taun.