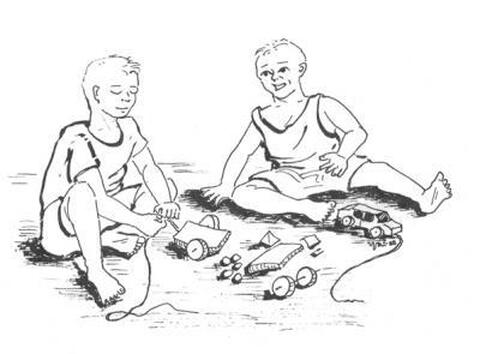 A1: Denmoraka balinta'?
B1: Denmo.
A2: To umbora jo' balinta'?
B2: To jio mai Finlandia.
A3: Umboriki' sitammu?
B3: Ia tonna kumassikola jio Inggiris na kisitammu.
A4: Sicandingriki'ka tamane' siala?
B4: Ie', sicandingkan.
A5: Piramira anakkata'?
B5: Duami, mesa' baine mesa' muane.
A6: Pirang taunmira to muane?
B6: Duang taunmi sitangnga.
A7: Umbori jo' too?
B7: Malei maningo-ningo sola sangpeana.
A8: Lumingkamiraka to biccu'?
B8: Te'dapa nalumingka.
A9: Piramira isinna?
B9: Duami.
A10: Apara nakande tikianu'?
B10: Tollo', camme sola abon-abon sici'di'.
A11: Te'damoraka nacumucu?
B11: Cumucu unapa.